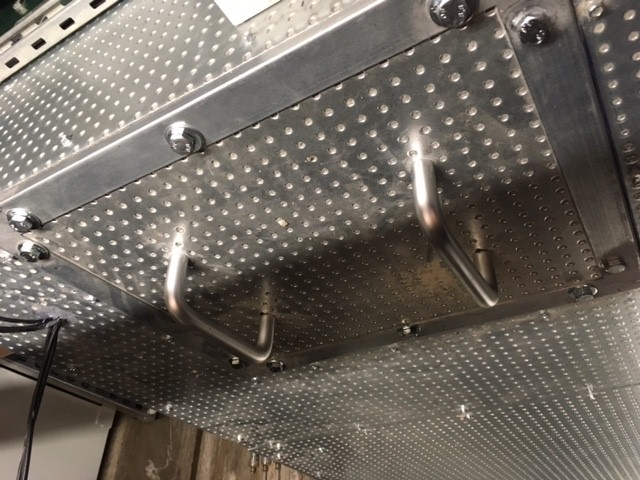 Overview of Durasteel®
Durasteel® is a up to 4 hour fire and blast resistant composite panel of fibre reinforced cement mechanically bonded to punched steel sheets on both outer surfaces. It is classed as 'non- combustible' to BS 476: Part 4: 1970 and A1 to Clause 10 of BS EN 13501-1:2002. Promats Durasteel® is both highly impact and moisture resistant.
Durasteel ® has been developed and supported through rigorous testing for use in barriers, enclosures, ducts, walls, doors and ceiling applications, with a wide range of specifications available.
Durasteel® systems combine lightness, strength, impact, blast resistance and durability with exceptional fire resistance, in addition, Durasteel® can also withstand the effects of firefighters' hoses.
Durasteel® systems can offer both integrity only or integrity and insulation. Walls can be designed for high blast resistance and meet most of the generally recognised fire curves, including cellulosic and hydrocarbon. Durasteel systems combine extremely high levels of fire, impact and water resistance. They are proven to withstand the most demanding environments, temperature extremes, hostile elements and can resist high thermal shock, such as high-pressure water hoses.
Overview of Promatect H®
Promatect – H®are cement bonded calcium silicate-based insulation boards and are asbestos free. These large-sized multi-purpose boards are easy to handle and offer a superior combination of enhanced technical properties for building strong, mechanically self-supporting constructions. It is classed as 'non- combustible' to BS 476: Part 4: 1970 and A1 according to DIN 4102 and BS EN 13501-1:2002.
Promatect – H®is hygroscopic and vapour-permeable. Moisture content is therefore automatically regulated by the application environment. Water vapour absorption can slightly effect the strength and thermal performance characteristics of these materials.
The Promatect – H®board is a non-combustible matrix engineered mineral board reinforced with selected fibres and fillers. It is formulated without organic fibres and does not contain formaldehyde. The Promatect – H®board is off-white in colour and has a smooth finish on one face with a sanded reverse face. The board can be left plain or can be easily finished with paints, wallpapers or tiles.
Promatect – H®is resistant to the effects of moisture and will not physically deteriorate when used in damp or humid conditions. Performance characteristics are not degraded by age or moisture.
Promatect – H®can be produced with bevelled edges for use in partitions and suspended ceilings using a concealed grid system.